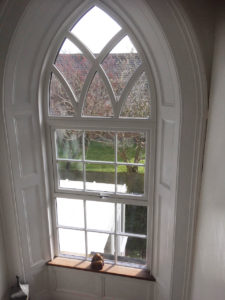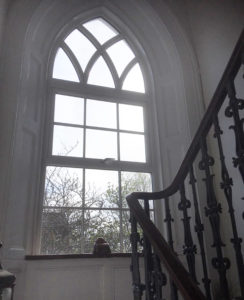 Often found in churches and cathedrals, gothic windows offer a unique sense of style. The unusual, decorative design of their frames makes them a striking feature and a fantastic addition to any building.
As with any of the products that we supply here at ArcOframe, our gothic window frames are manufactured from the highest quality materials. Creating the perfect arch for gothic windows requires precise craftsmanship and our wealth of industry experience allows us to design and create windows to exactly match customer specifications.
To create a gothic window frame, and to make sure that it lasts for many years to come, a special process is required. The ArcOframe experts have the knowledge and expertise to design, manufacture and install the frames to an exceptionally high standard – enhancing the appearance of your building both inside and out.
The timeless design of the frame makes it a favourite for many. So, if you're looking to add character and style to your property, what better way to do so than by investing in a gothic window frame from ArcOframe?
We can provide frames for gothic windows in a range of sizes and styles. Regardless of the profile and colour of your window frames, we ensure that there is a continuous finish applied – creating a professional look and feel.
Find out more about our gothic style frames by calling us on 01744 615 111 today.