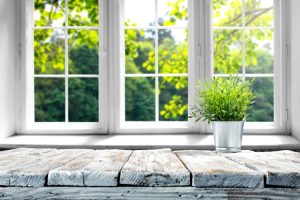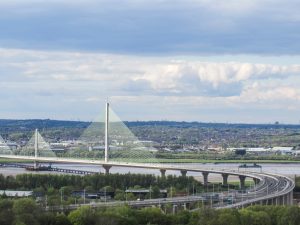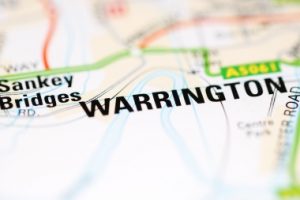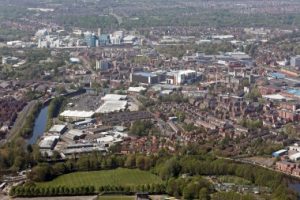 Looking for a reputable company to manufacture, supply, and fit new windows in Warrington? ArcOframe can help.
Our facility may be in St Helens, but we deliver our products and services across the UK and, over the years, we've worked with many clients in Warrington.
As a leading UPVC profile bending company, we can provide the perfect windows for your home or business. So, why not call us on 01744 615 111 to discuss your requirements with our friendly team?
A comprehensive range of windows
Here at ArcOframe, we understand that some people seek double glazing in Warrington to enhance security at their home or workplace, whilst others want to modernise their property with uniquely shaped windows and frames.
We can supply high-quality, double glazed UPVC window fittings to transform your property, increase its curb appeal, and save you money on your energy bill. All of our windows and frames are secure and require minimal upkeep. They also won't peel, rot, or warp, and they're priced competitively.
Arched and round windows are a great feature for any property and – although there are various window fitting companies in the Warrington area – few offer more expertise than the team at ArcOframe.
Round windows can help to break up the monotonous lines of traditional square and rectangular windows, providing a softer curve that elevates aesthetics and brings a new dimension to your home or business.
Take porthole windows, for instance. These are an excellent choice for adding a unique touch to your Warrington home – giving it a more nautical look and feel. Alternatively, gothic frame windows are typically seen in churches and cathedrals but can make a focal point in almost any building.
Ready to upgrade your windows in Warrington?
Creating the perfect arch requires skill and expertise and – having worked in the industry for more than 15 years – this is no problem for our UPVC specialists.
All of our bespoke UPVC windows in Warrington are made to measure, so will fit the shape and layout of your property perfectly. Additional features, such as adjustable friction and safety restrictions, are also available on request.
As a professional local firm, we work on a fast turnaround time of around 8 to 12 days – aiming for quick and efficient delivery of frames for Warrington windows.
We will plan all the work around your needs, ensuring minimal disruption. And best of all? Our fitters will make sure that your property is left immaculate after fitting your new windows – removing any excess or waste materials.
Get in touch
If you have any questions about our windows in Warrington, be sure to take a look at our FAQs below.
If you don't find the answer to your question or you'd like to discuss your needs with an expert, feel free to contact us. Either give us a call on 01744 615 111 or email info@arcoframe.co.uk, and we'll be in touch shortly.
UPVC (Unplasticised Polyvinyl Chloride) is a type of plastic that is often used to manufacture window frames.
UPVC window frames have a galvanised steel core which gives them exceptional strength and durability. This also prevents them from warping, rot, and rust.
Thanks to their modern and thermally efficient credentials, UPVC windows have become a popular choice for homeowners and business owners in Warrington and beyond.
Available in a wide range of colours and finishes, our UPVC windows in Warrington provide the warm, rustic look of real wood, without the upkeep. To keep them looking as good as new, you simply need to wipe them with a damp cloth from time to time.
How long do UPVC windows last?
When properly manufactured, fitted, and maintained, UPVC windows can last up to 20 years.
Although our UPVC windows in Warrington are incredibly low maintenance, they still require attention to ensure they retain their gorgeous look and optimum performance for as long as possible.
Bear in mind though, your windows will start to deteriorate with age, and you will need to replace them if you notice cracks, chips, broken glass, colour fading, water leaking through the frame, or draughts.
How much will it cost me to replace my windows in Warrington?
The cost of windows in Warrington can vary depending on several factors, including:
your property
the type of window and design you choose
the finishing option (i.e. colours, glazing, sills, handles, etc.)
the manufacturing quality
the amount of time taken to manufacture and fit your windows
For a better idea of how much it will cost to replace your existing windows in Warrington, we recommend contacting our specialists. This way we can discuss your requirements in further detail and provide a fair estimate before scheduling a convenient time to come and fit them for you.
Call 01744 615 111 and speak with the team today.