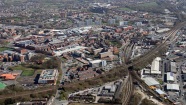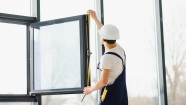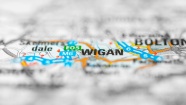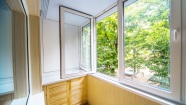 Looking to transform your Wigan home? Want to add a whole new dimension with arched or round windows? You're in the perfect place.
ArcOframe is the no.1 profile bending company in the UK. Based in St Helens, we are perfectly placed to deliver our products and services to those in the Wigan area and beyond.
Over the past 15 years, we have supplied windows in Wigan and offer a professional service for domestic and commercial clients. We are confident that we can supply the perfect windows for your needs, so why not get in touch?
Made to measure UPVC windows in Wigan
Whether you're looking for low maintenance UPVC windows in Wigan or you've always wanted arched windows, ArcOframe can help.
We supply high-quality double glazed windows in UPVC (Unplasticised Polyvinyl Chloride) frames. UPVC is a long-lasting building material that boasts exceptional strength and durability. It requires minimal upkeep, meaning you needn't worry about sanding, repainting, or varnishing them!
Not only do we provide a huge range of styles, colours, and finishes – guaranteed to give your home a new lease of life – but we also make sure that your windows and frames are expertly fitted to ensure maximum longevity. It's all part of our professional service.
Our arched windows are a fantastic choice if you're looking to add a unique touch to your abode in Wigan. Combining curved and straight edges to break up the monotony of traditional square and rectangular windows, they create a brilliant focal point and can be used on their own, alongside rectangular-shaped windows, or with other circular windows.
As with all of our windows in Wigan, arched and round windows are made at our facility by industry qualified professionals, and we use only the highest quality tools and materials. Whilst this allows us to maintain high customer satisfaction for every job, you can enjoy your new windows for many years to come.
Ready to upgrade your windows in Wigan?
As expert window fitters, you can trust that you're in capable hands with us at ArcOframe.
We supply bespoke windows and tailor our arched products to fit your property – taking into consideration your personal preferences regarding style, colour, and frames, too.
If you'd like to discuss your requirements for UPVC windows in Wigan with our specialists, we would love to hear from you. Either give us a call on 01744 615 111 or drop us an email at info@arcoframe.co.uk, and we'll get back to you as soon as possible.
And if you have any questions, it's worth checking out our FAQs below.
What are the benefits of new windows?
Windows serve many purposes – from letting sunlight in to naturally heating our homes and keeping rooms well ventilated. However, having new windows fitted at your home in Wigan can liven up appearances and add to the value of your property.
Modern UPVC windows, like ours, can increase insulation – giving your home a more cosy feel whilst keeping outside noise out and bringing your energy bills down.
In addition to this, our windows can help to reduce the build-up of condensation on windowpanes and eliminate draughts and cold spots.
To find out how else our UPVC and arched windows could benefit you and your house in Wigan, contact us.
How long will it take to fit new windows at my home in Wigan?
It can take anywhere between a couple of hours to half a day, depending on the size and type of window.
Small, rectangular windows are typically quicker to install than larger windows, bay windows and arched windows. However, the team here at ArcOframe have vast experience when it comes to manufacturing, supplying and fitting windows of all shapes and sizes.
We will do everything we can to install your new windows in Wigan in minimal time, without skimping on quality or safety.
Why should I make ArcOframe my first choice for windows in Wigan?
When selecting new windows in Wigan, not only do you need to decide on the style that will suit your home best, but you also need to consider the frame material, glazing, opening, and manufacturer.
Something that makes us stand out from other window companies in Wigan is that we provide a bespoke service. We will work with you from start to finish to create stylish yet affordable products that improve your home and make sure that our windows meet British safety standards.
Our specialists will handle everything from the design to the manufacturing and fitting of your windows, allowing you to relax knowing that they are installed properly.
For more reasons why you should make us your no.1 choice for windows in Wigan, call 01744 615 111.