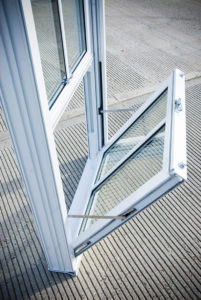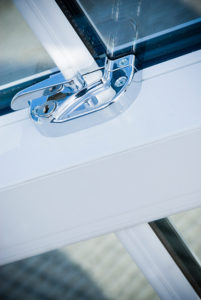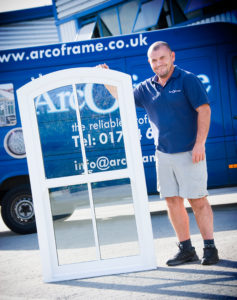 ArcOframe are market-leaders in UPVC profile shaping, with more than 10 years of experience in the window and door industry. As manufacturers and suppliers, we have the workforce and resources to constantly update and develop advanced window systems, enabling us to meet our client's ever-changing needs.
If you're looking for vertical sliders and arched vertical sliders, why not consider our REHAU and Eurocell profile systems?
REHAU Vertical Sliders
REHAU profile systems are sympathetic in style yet innovative in design – presenting a whole world of new opportunity, in both the replacement and new build market. The system offers a wide range of features and benefits, including:
Triple Chambered profiles which ensure good thermal insulation – achieving an 'A' Window Energy Rating (WER).
Kitemark accredited extruded profiles produced in accordance with BS EN12608:2003 including a SEVERE rating for Classification of climatic zones.
The system is approved by BS7950:1997 (2007) security standards.
Are you looking to maintain the period features of Georgian sliding windows, whilst eliminating draughts, rattling sashes and poor security that often comes with them? If so, the Eurocell vertical sliding windows are ideal.
Eurocell Vertical Sliders
Eurocell profile systems allow you to bring a new lease of life to cottage-style dwellings and renovation project. The vertical sliding windows offer the following features and benefits:
Improved security – Anti-jemmy bar to prevent break-ins and reinforced hardware for optimum security.
Peace of Mind – 10 year guarantee against warping, discolouring and cracking.
Accredited standards – Accreditation by the British Board of Agreement (BBA) and British Standards Institute (BSI).
Our vertical sliders are beautiful and add distinctive character to your home – combining traditional features of a sliding sash window with the advantages of modern UPVC materials. They operate like a traditional box sash window, with the top and bottom sashes sliding up and down individually or simultaneously.
Here at ArcOframe, we also specialise in arched vertical sliders to fit into required spaces in your property following your specifications. Using the latest modern technology, our highly experienced team fully weld and polish your customised windows and leave no visible joints.
All our vertical sliding windows are manufactured and tailored to our customers' requirements. We offer a range of sash sizes at competitive prices, so if you need to know more, feel free to contact us today.