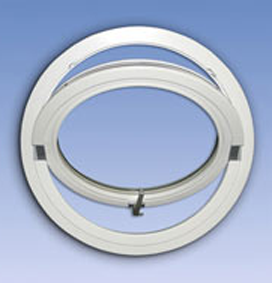 Why should you choose a round window frame?
An example of a round window frame includes the porthole windows. Our porthole windows are often used on boats and barges to enhance comfort and privacy.
These round window frames have adjustable friction and safety restrictors fitted as standard, with the option of adding lockable security catches on request.
No matter what you are looking for, whether it be a round window, oval window or circular window, our porthole windows have their own distinctive style and what's more, ArcOframe offer high quality windows at competitive prices.
In addition to this, our fabricators are experts in utilising materials and profile systems effectively which allows them to achieve the best outcome for all designs.
For further details or information relating to the round window frame and porthole windows, please give us a call today on 01744 615111 and our friendly team will be more than happy to assist you.