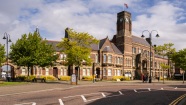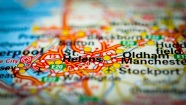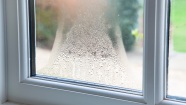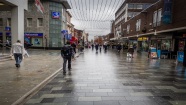 Are you bored of straight cornered, rectangular windows? Looking to create a striking new look for your home in St Helens with arched windows? Well, look no further.
ArcOframe is a leading profile bending company in St Helens and, from our purpose-built facility on Sutton Fold Industrial Park, we have manufactured top-quality double glazed UPVC windows for clients in the local area and beyond.
To find out more about our windows in St Helens and how you can benefit from our service, get in touch.
Bespoke arched windows in St Helens
Have you always liked the look of arched windows?
Behind every arched window is a professional window company, and few offer more expertise than us at ArcOframe.
We have been supplying arched, round, and circular UPVC windows in St Helens for more than 15 years, and have earned an excellent reputation for being efficient, reliable, and professional.
No job is too big or too small for our experts, so regardless of whether you're looking for small or large circular windows, you're sure to find them here. We can accommodate all requests, offering a bespoke service to create windows that fit perfectly with the style of your home – providing a unique and distinct look.
The great thing about our arched windows in St Helens is that they are versatile. We can either install them in isolation or in conjunction with square or rectangular windows. Some of our round windows are fully reversible, too – great for ventilation and cleaning hard to reach areas.
Specialising in windows in St Helens, we supply a range of other complementary window accessories – be it fixed circular frames, half opening circular frames, pivot frames, adjustable friction and safety restrictors, and lockable security catches.
Want to know more?
Here at ArcOframe, we hold our customers at the heart of everything we do. That's why our team is always on hand to assist – offering expert guidance and advice whenever you need it.
If you have any questions about our St Helens windows or you'd like to discuss your needs further, don't hesitate to complete the online enquiry form and we will respond as soon as possible. If you prefer, you can call us on 01744 615 111 or email info@arcoframe.co.uk.
When should I replace my windows?
The simple answer is it depends on the quality of the installation, the weather conditions, and the standard. The material of your windows plays an integral part in their longevity too.
On average, UPVC double glazed windows last 20 years when expertly manufactured and installed by professionals like us at ArcOframe. Keep them in good shape, and they could last even longer still!
If your windows are over 20 years old, it's worth taking a closer look at them to assess their condition and decide whether it's time to get new ones.
Here are just a few signs that indicate you need new windows in St Helens:
Draughts and cold spots around the window
Condensation on the inside windowpane
Difficulty opening and closing the windows
Faded areas
Discoloured, cracked, or damaged window frames
How much do windows in St Helens cost?
Windows can cost anywhere between £400 and several thousand pounds, depending on the size, style, colour, and finish.
UPVC windows are the most economical option, and here at ArcOframe, we pride ourselves on supplying some of the best (and most affordable) windows St Helens has to offer.
For a clear idea of how much our UPVC windows cost – including installation – request a free, no-obligation quote by calling 01744 615 111.
Are all of your windows made to measure?
Yes – we can assure you that every one of our windows in St Helens is made to measure.
Our UPVC specialists allow you to tailor your windows to match your specific requirements and taste. You can decide on everything from the style and colour to the shape, size, and design.
We will provide a full cost breakdown throughout the process, so you can create a bespoke look for your home without breaking the bank.
If you'd like to discuss your ideal windows in St Helens with an expert, feel free to contact us.