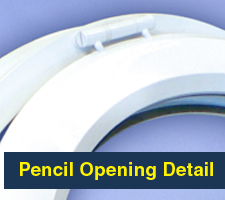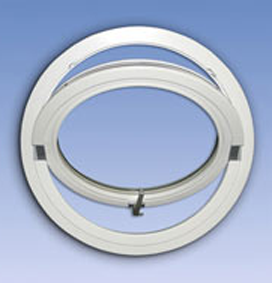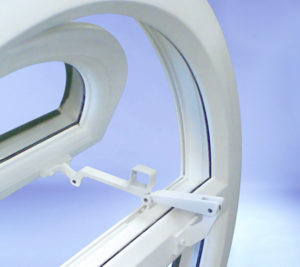 Working to the latest industry standards and techniques, ArcOframe manufacture fixed, opening and full pivot rounded UPVC windows.
ArcOframe's specialist team use precise measurements, allowing them to manufacture frames that not only work as required, but are also aesthetically perfect. Adjustable friction and safety restrictors are fitted as standard, with a unique pencil operating system fitted in half opening frames.
Our half opening circular frames are fitted with a unique pencil operating system, and we are able to offer both fixed and fully operating round windows which are completely reversible. This accommodates ventilation and cleaning requirements in areas which are inaccessible from the outside.
Fixed circles from 380mm
Opening circle from 480mm
Pivot windows from 700mm
Adjustable friction and safety restrictors are fitted as standard, with the option of adding lockable security catches on request. No matter what you are looking for, whether it be a round window, oval window or circular window ArcOframe offer high quality windows at competitive prices
Circular frames start from £85+VAT